Featured Artist | Katerina Jo Adamos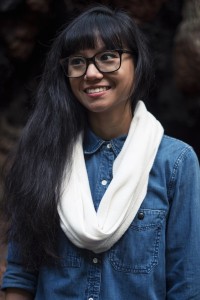 Katerina Jo Adamos, a San Francisco Bay Area native, attended Andrews University from 2008 to 2013 before graduating with a Bachelor of Fine Arts in Visual Communication—Graphic Design. She began her time at Andrews as a journalism major, before realizing that she liked designing better than writing and reporting, and changed to graphic design. She also completed a minor in French and the Undergraduate Leadership Certificate.
After interning with ModCloth, Katerina accepted a position at John McNeil Studio, a design and ad agency in Berkeley, California.
As an artist, Katerina's goals include learning more about user experience and human- computer interaction, creating more illustrations, and starting her own business. You can learn more about her work at katerinajo.com.
Weekend Schedule & Highlights